Mini PABX Kit:

Get it all in one box! At last you can have it all at realistic prices.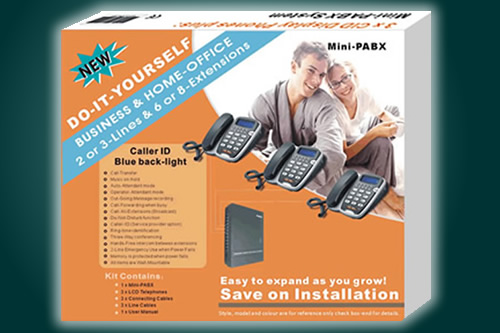 2 or 3 x Lines (CO Inbound PSTN)
6 or 8 x Extensions (includes first THREE CID phones)
Use standard Caller-ID (CID) Phones
Use standard Cordless Phones
FSK / DTMF caller ID
Call pick up from any Extension
Ring all-extensions feature (great in emergency)
Call transfer to any extension while Caller is On-Hold
Out-Going-Message (OGM) for Auto-Attendant mode
Simple OGM:
"For support dial 605, or dial Zero for the operator"
- record your own message.
Built-in Music on hold melody
7 x communication ports (allows many concurrent conversations)
Red LED Indicator for Power plus Red LED for each Extension in use
Emergency call on 2-Lines (Line-1 and Line-2) when power fails
(most only have one power-fail phone)
Dimensions: 460mm Wide x 430mm High x 80mm Deep.
---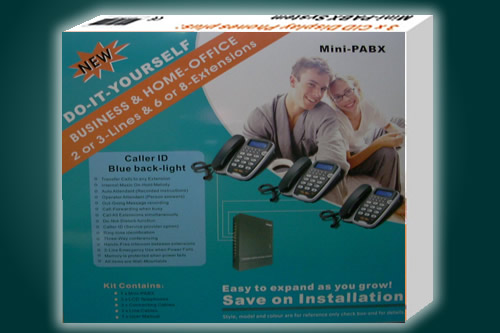 Plus Line-Cables and Extension Cables - all inclusive - nothing more needed!
---
Download the details:
---
For availability and details:



Contact us now
Call Rod on: 0418 874 371
---